METAL BRACES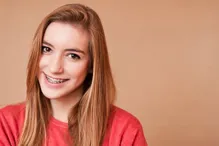 Traditional metal braces are the most commonly used orthodontic treatment option. Metal braces are the most cost-effective treatment option we offer, making it a popular choice among all of our patients.
CERAMIC BRACES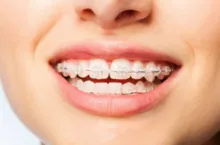 Ceramic braces, also called clear braces, are made from a clear ceramic composite material that blends in with the natural color of your teeth. Since they're less noticeable than metal braces, ceramic braces offer a great option for patients who want a more aesthetically-pleasing treatment option. These braces are particularly popular with our adult patients, as they won't disrupt important professional photos and presentations.
LINGUAL BRACES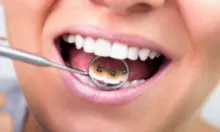 Lingual braces are completely invisible from the outside. Why? Because the brackets are mounted to the inside (tongue side) of the teeth! Lingual braces are a great alternative to straighten teeth in an inconspicuous way and have become increasingly popular due to their cosmetic appeal.
Schedule An Appointment With Dr. Brieden!
Each one of these treatment methods offers its own unique advantages, and if you're interested in straightening your smile by getting braces with Brieden Orthodontics, we would love to help. Please feel free to call our New Baltimore location at (586) 725-4411 or our East China location at (810) 329-6671 to learn more about the treatments we have to offer. We also offer an online appointment form for your convenience. Together, we'll help you achieve a gorgeous new smile that you can enjoy for the rest of your life!