Orthodontic Treatment in the New Baltimore and East China Areas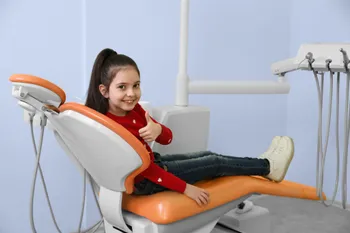 At Brieden Orthodontics, our mission is to create beautiful, healthy smiles through comprehensive orthodontic treatment. As a leading orthodontist serving New Baltimore and East China, Dr. Christopher Brieden works closely with patients to develop individual treatment plans that fit each patient's unique lifestyle, and we're proud to offer a diverse array of treatments ranging from braces to Clear Aligners. But no matter which treatment you choose to achieve your new smile, it all begins with your first appointment at our office: your initial consultation.
What to Expect at Your Consultation Appointment
Your first appointment is an exciting time: it's the start of your orthodontic journey, and it's a chance for you to get acquainted with our office and us to get to know you. Generally, we ask patients to plan for the consultation appointment to last roughly an hour. Blocking out this time ensures we never have to rush and that you have plenty of time to get all your questions answered.
Your Orthodontic Evaluation & Treatment Plan
The goal of your consultation will be to identify any current orthodontic problems you may have and create a plan to correct them. We'll start by taking a series of diagnostic records including x-rays, photos, and a digital scan of your teeth.
After taking your diagnostic records, it's time to begin your exam. This consists of a thorough oral evaluation by Dr. Brieden, who will look for any problems in the bite that currently exist. In addition to aesthetics, Dr. Brieden will look for any problems with the mouth opening and closing, chewing, or swallowing. Dr. Brieden will use the diagnostic records and the results of the exam to form a diagnosis.
Your Orthodontic Treatment Plan
After your exam, it's time to form a treatment plan. In some cases, we may not recommend treatment at all – after all, some of us are born lucky. However, with most patients, we'll recommend starting orthodontic treatment either right away or waiting for a more ideal time to start your treatment. We offer treatments ranging from metal braces to Clear Aligners, and Dr. Brieden will talk over the pros and cons of each treatment method with you in detail to help you choose the best one.
We strive to make patients the center of every part of the process at our office, and we encourage you to ask all the questions you need to fully understand your orthodontic situation and potential treatment options. However, we'll make sure to cover the following questions during your initial appointment:
Do I need orthodontic treatment?
What treatment options are available to me?
Is there a specific

type of braces

I should get?
Is now the best time for treatment, or should we wait until a better time?
Will I need to have any teeth pulled?
How long will treatment take?
What will treatment cost? What are my

financial options

?
Schedule a Consultation
Orthodontic treatment is the gateway to a beautiful new smile and a brand new you, and if you're ready to get started, we're here to help. Don't wait: take the first step by scheduling an appointment online with us today. We can't wait to hear from you, and we look forward to continuing to serve patients in Algonac, Richmond, Memphis, Marysville, East China, Marine City, Chesterfield, and New Baltimore, MI with world-class orthodontic care!